Steel 60' Cargo Schooner
About the Plans
Construction Method and Materials:

Steel. Transverse web frame (angles) and flat bar stringers, deep plate floors with integral tanks.

Number and Type of Drawings:

Drawings are CAD, Lines, general construction, sail and rigging plan, general arrangement. Full size part plots available at extra cost.

Study Plan:

General Arrangement PDF

Study Plan:

Sail Plan PDF

Design Comments:

Design Comments
Similar Designs
Working Schooners, 36' to 80'

Traditional Sail
Extended Comments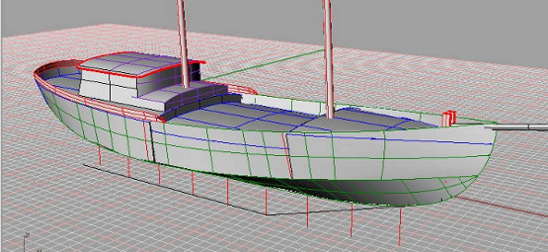 This schooner is designed to have enough accommodation space for 2-3 people to live aboard and also enough hold volume for them to make a living hauling freight. She is a simple deep vee hull form with fine ends similar to a Grand Banks fishing schooner. The shape is easily driven at lower speeds yet can be driven very hard should that need arise.

Hold volume is about 1300 cubic feet and with a PPI of 3000 pounds it takes 36000 pounds to sink her a foot. The well deck is over 3' above DWL giving plenty of freeboard for heavy loads.

The schooner rig can be built with steel, aluminum, or wooden spars, and is ideally versatile for commercial use by a small crew. They can set as much sail as conditions require, but in small units which minimize the need to reef. With schedules to keep motorsailing will be quite common.

Arrangement will include up to 4 bunks and a head in the foc'sl, with a good woodstove for heat. Aft will be the galley and dinette in the pilothouse where it's handy to the lone watchstander. There is a good standup engineroom/shop area, and an owner's cabin under the aft deck.