Tamara, 24' Raised Deck Canoe Yawl
About the Plans

Construction Method and Materials:

Sheathed cedar strip plank  with laminated backbone, fiberglass centerboard case, plywood decks and bulkheads.

Number and Type of Drawings:

Full size plots (e-mail or CD) for bulkheads, stem and transom, plus pdf building plans.

Sail Plan:

comprises sail, rigging and appendage plan.
Designer's Comments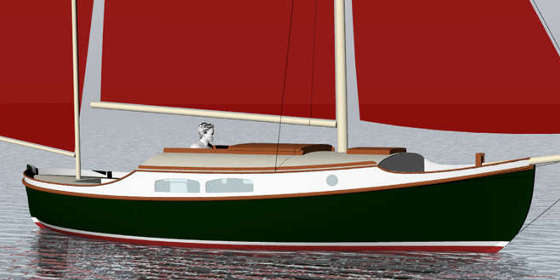 Tamara is a 24' Raised Deck Canoe Yawl designed for comfortable accommodation for two adults. Tamara's traditional graceful lines are reminiscent of Maurice Griffiths' Tamaris. However, Tamara is lighter displacement for trailerability with modern construction and appendages.