20' Berry Point Outboard Cruiser
Similar Designs
Outboard Cruisers

Skiffs and Speedboats
About the Plans

Designed for wooden construction: Stitch and tape plywood on plywood bulkheads and stringers.
Drawings: Dimensioned layout drawings of all plywood parts, no lofting.
Design Comments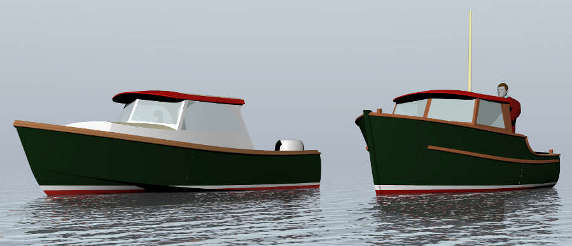 20' Berry Point Outboard Cruiser with Oak 18 Inshore Fisherman.

A smaller and far simpler version of the Berry Point 26.  Intended to be built in 5-600 hours instead of the 1500+ required for the larger boat.  Similar accommodation with vee berth and two cockpit seat/berths.  Head located under the vee in the cuddy cabin.  Watertight cockpit sole above waterline.